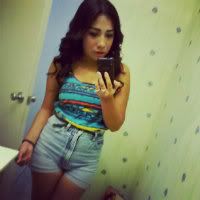 Jennifer Palma
Taken 09252k11
My Face♥
Follow Me On Twitter ❤
My Bestfriend ❤
My Instagram♥ Follow Me
Follow Me ♥ I Follow Back ♥
I wish more adults could realise this.
I knew it. I fucking knew it.

best yet 

I regret nothing.
Intimacy. Touch me in the right parts. Hold my waist. Stroke my neck. Kiss my forehead. Hold my hand. 
Maturity. Patience is amazing. A prize will come to you when the time is right. Its called falling in love. Waiting is hard. But worth it. 
Honesty. I don't care what you've done. I care about what you will do in the future. Be honest with me, I'll be honest with you. 
Care. Because not many people give a crap about anything anymore.
"give her what girls like… tampons"

I am so done

omfg 

lmao.. wow

Nice.

The tampon-thing. 

i roflcaked so hard
Selling This Bubbler For $15
Butterflies can't see their wings. They can't see how truly beautiful they are, but everyone else can. People are like that as well.